2021- GRAAD 4 NWT

Hierdie kwartaal het ons regtig interessante take gehad om te doen. Ons moes ons eie musiekinstrumente maak en dan net om ons nog meer
uit te daag, moes ons vir Juffrou Nita 'n deuntjie daarmee op tower. Sommiges van ons het dalk nie so goed op die oor geklink nie, maar ons het
ons geniet !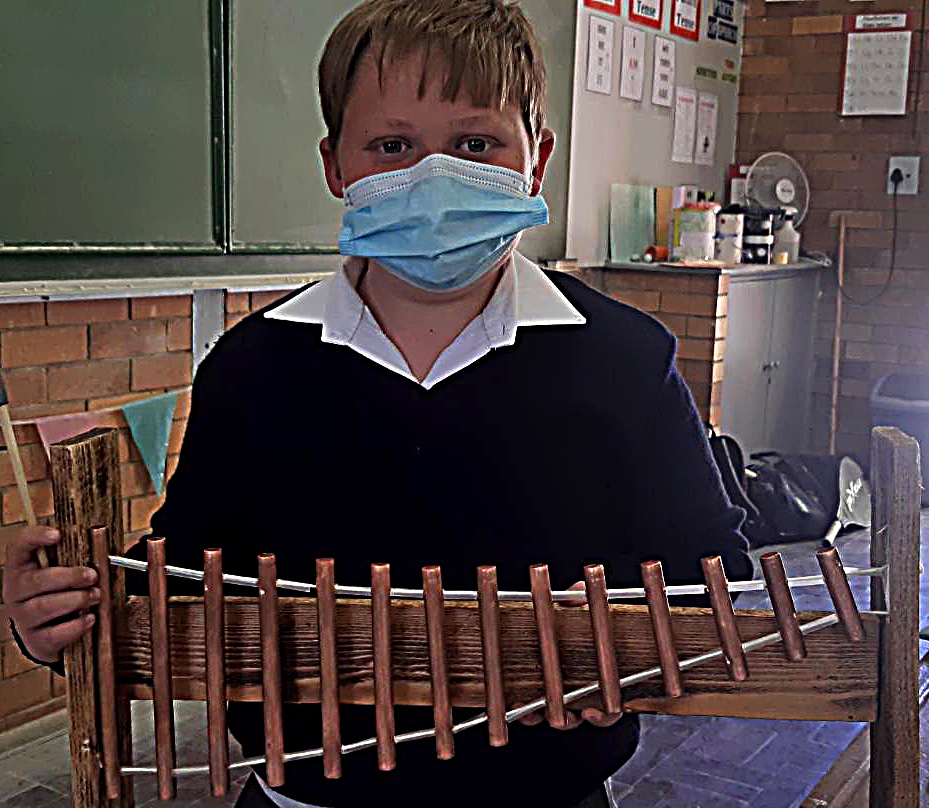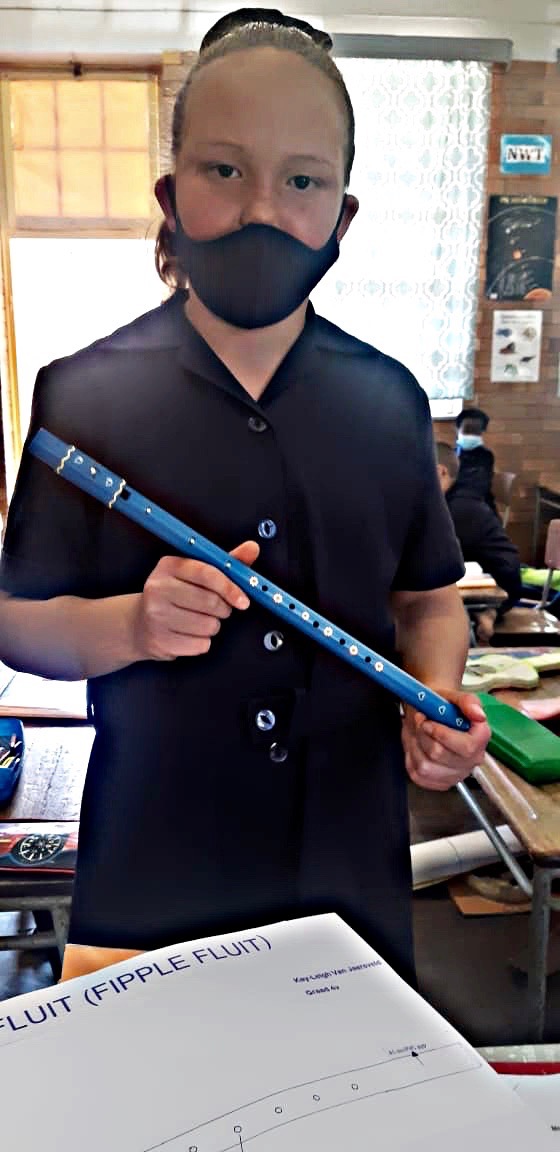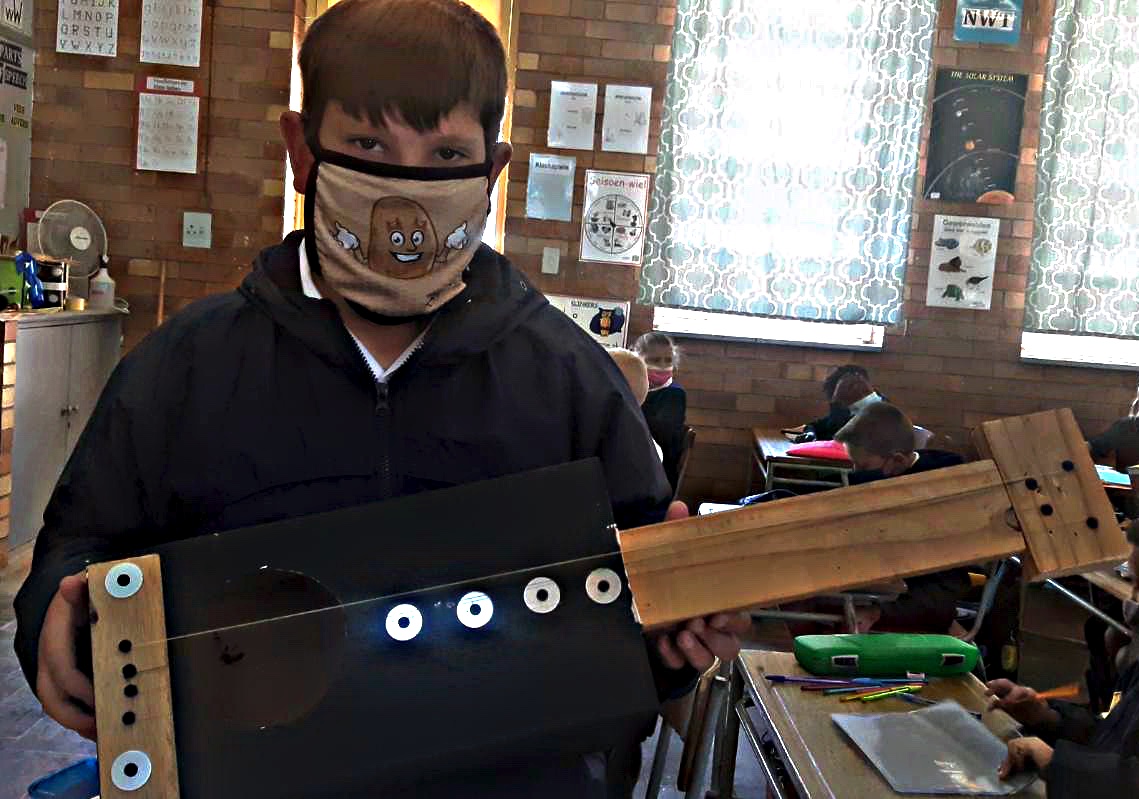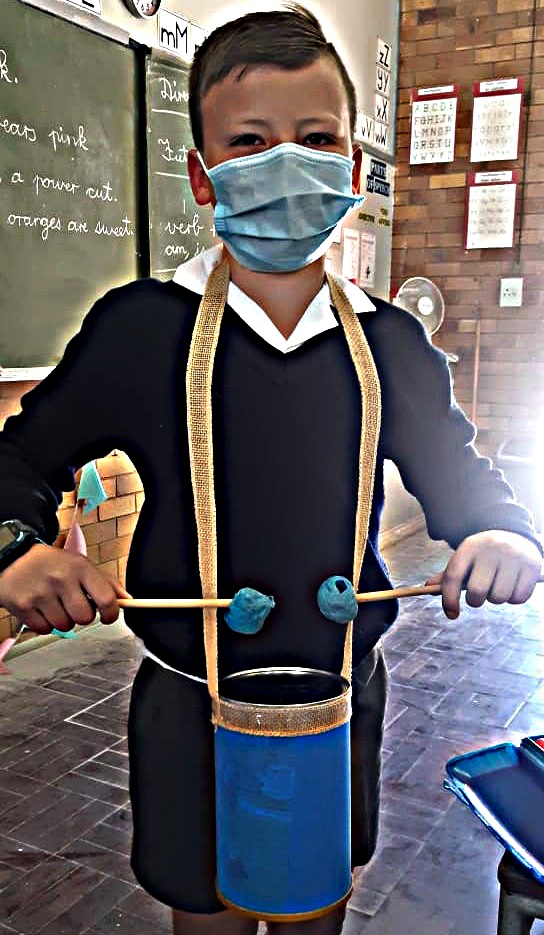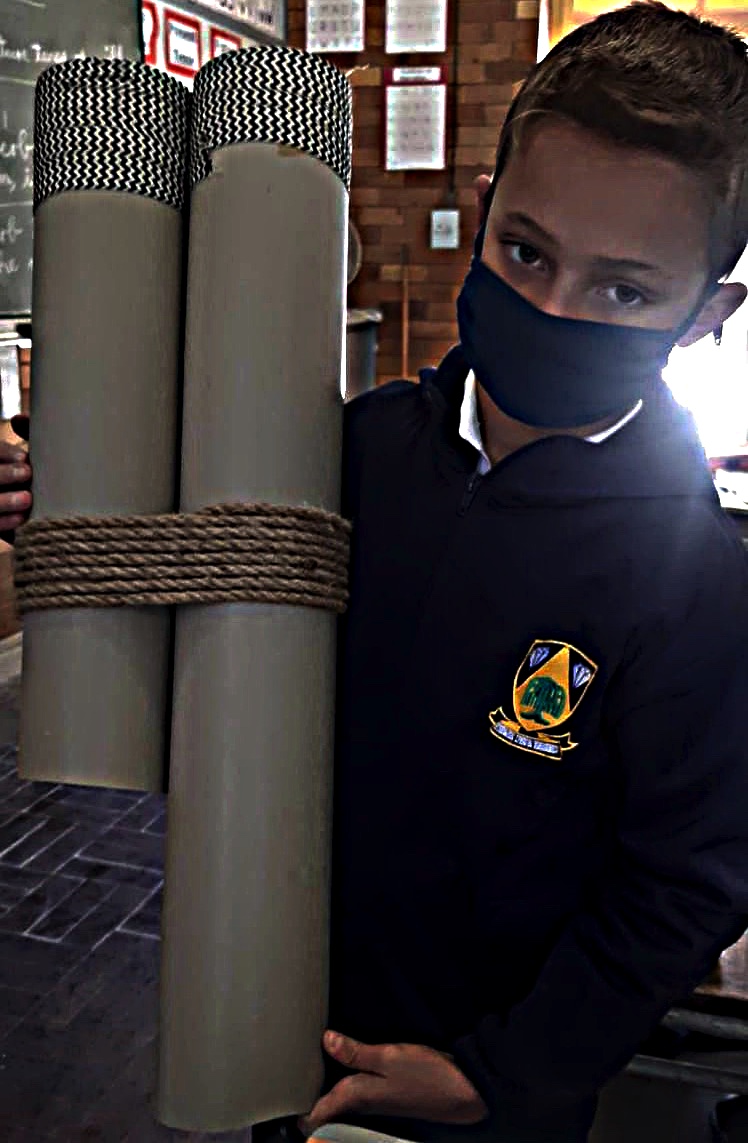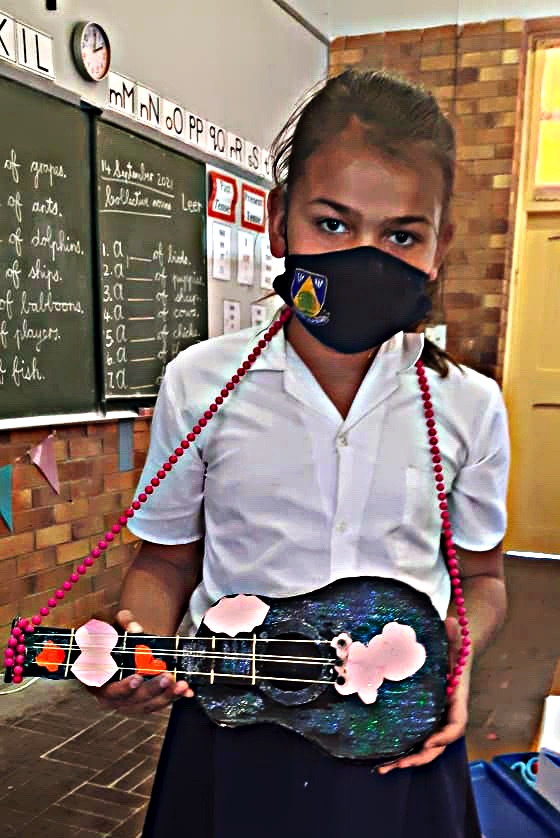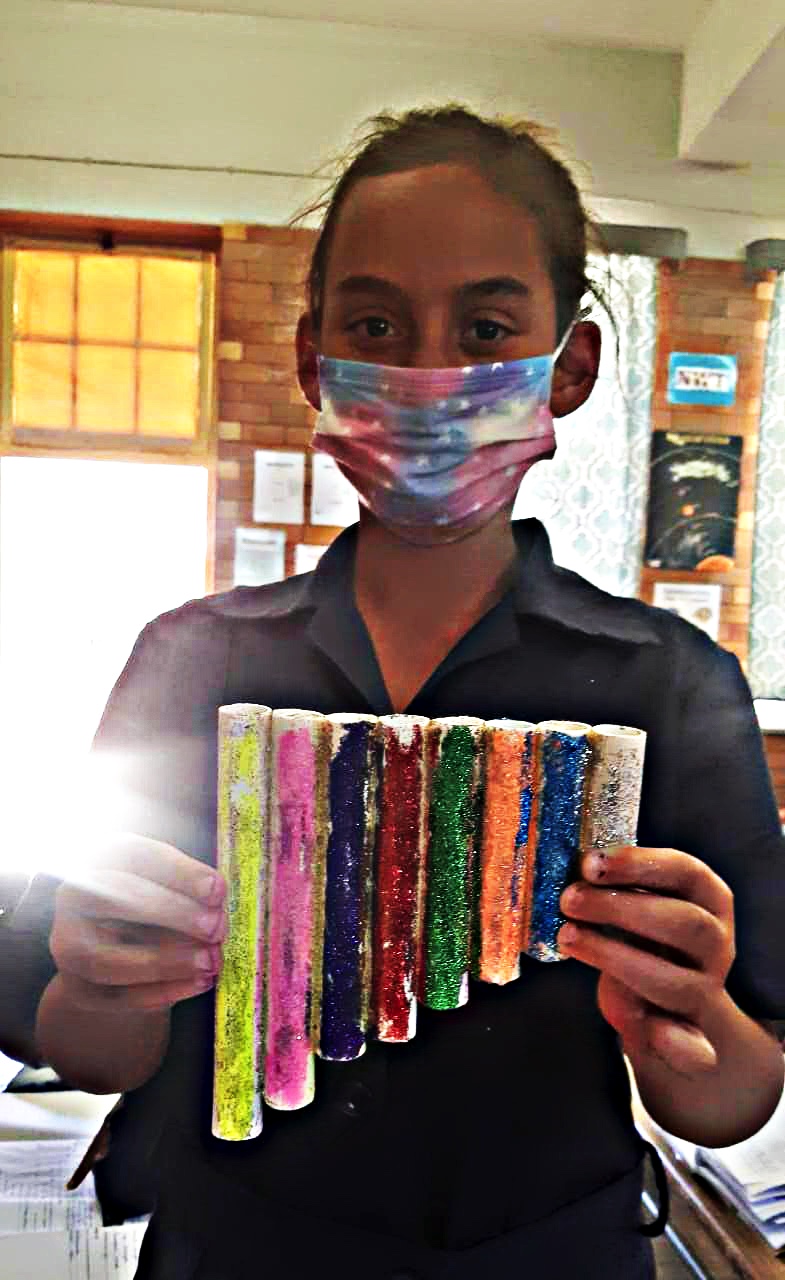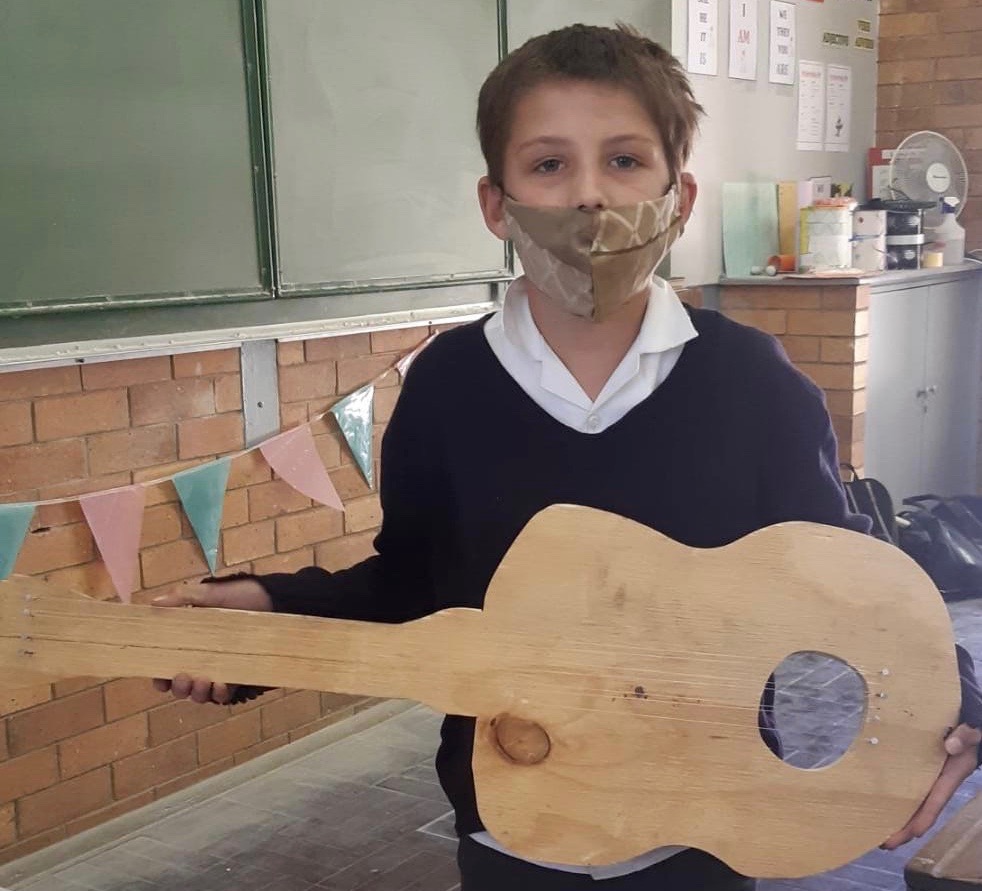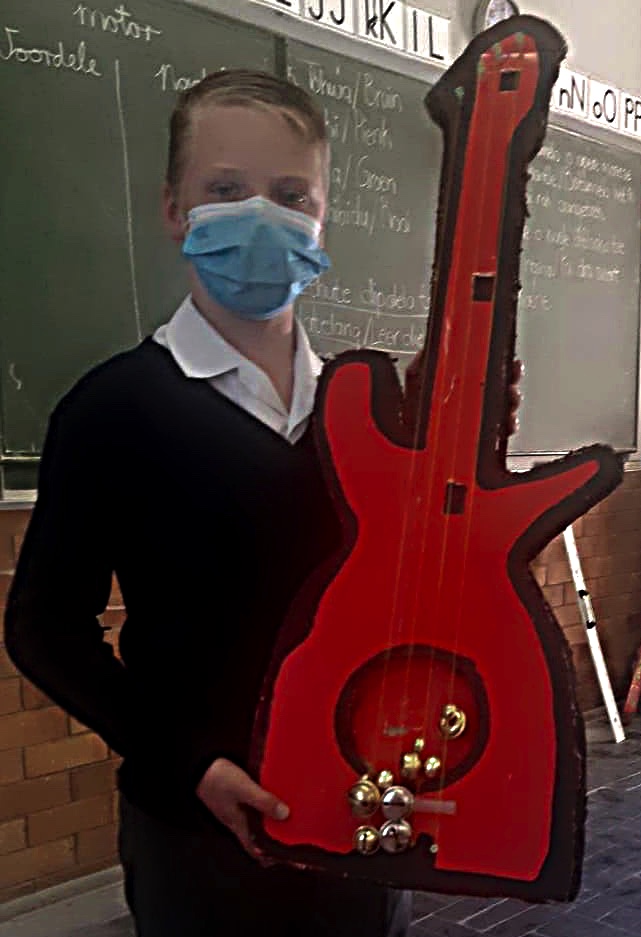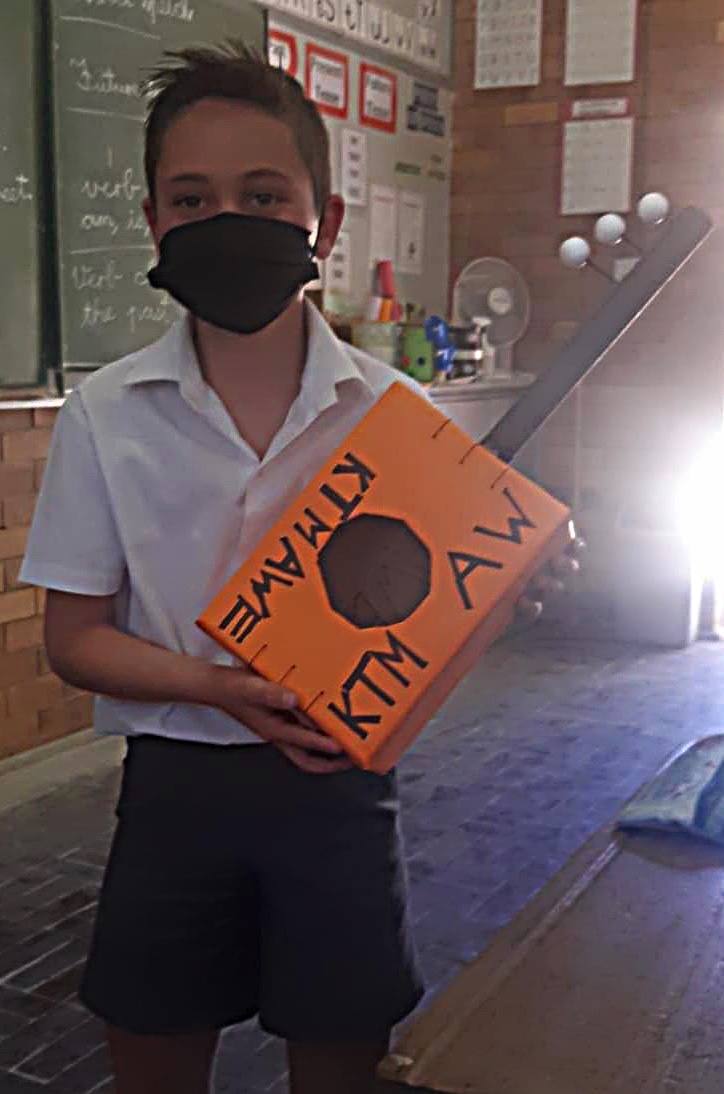 2021-KUNS
Dankie tog vir KUNS !!! Dis nou een vak waar alles nie 'PREFEK" hoef te wees nie en ons kan ons
eie idees die lig laat sien !

GRAAD 4

Ons kon enige troeteldier met klei voorstel. Was dit nou PRET !!! Kyk bietjie of julle kan sien wat ons
probeer maak het ...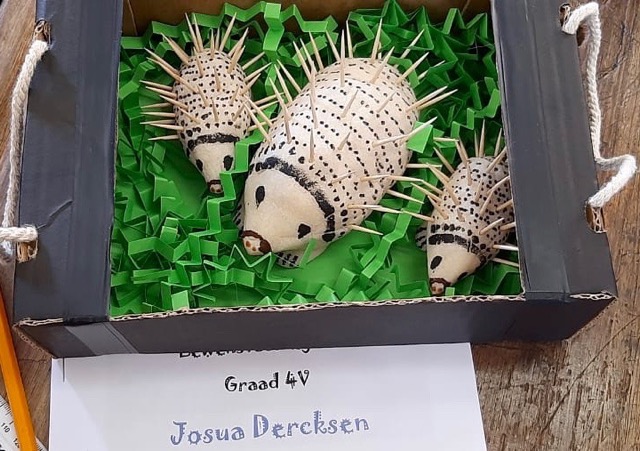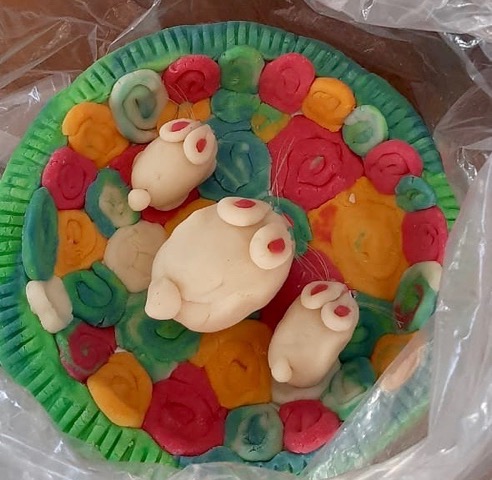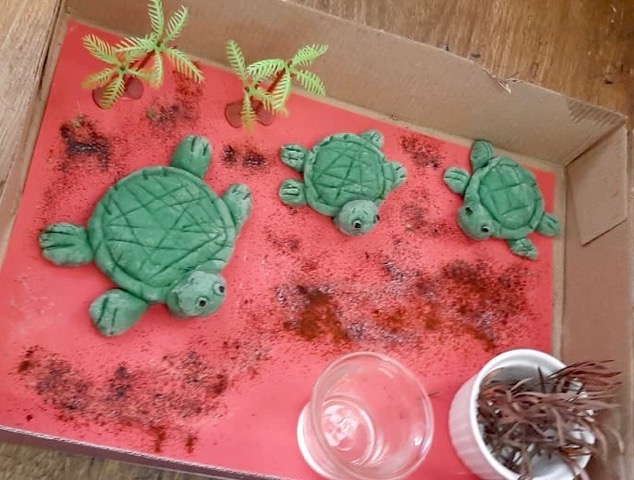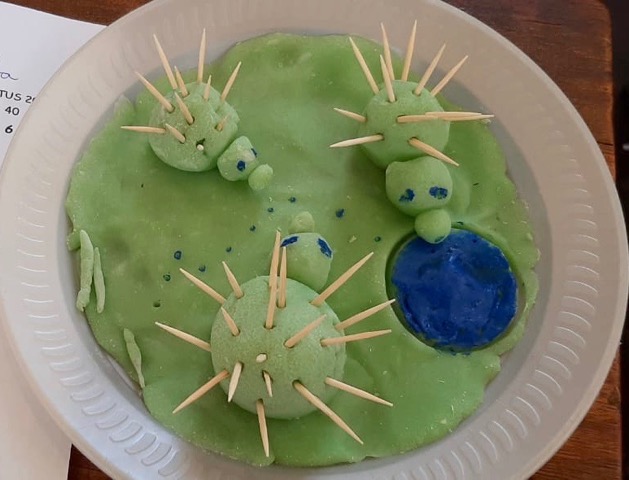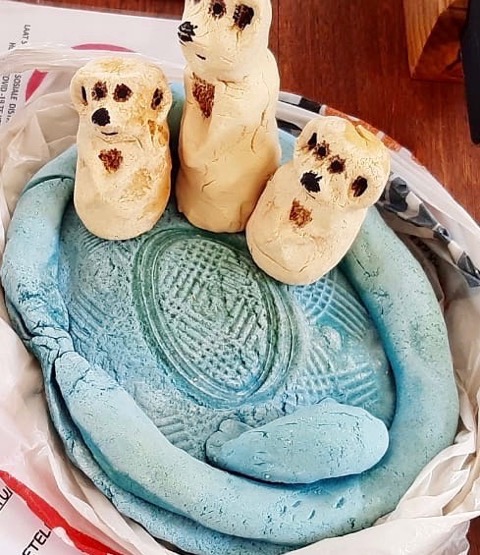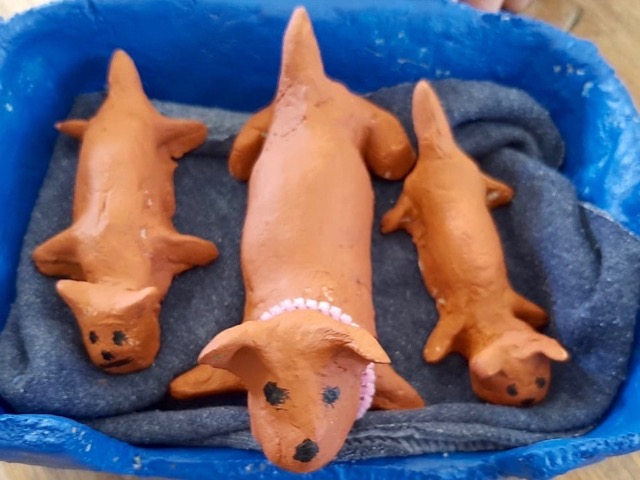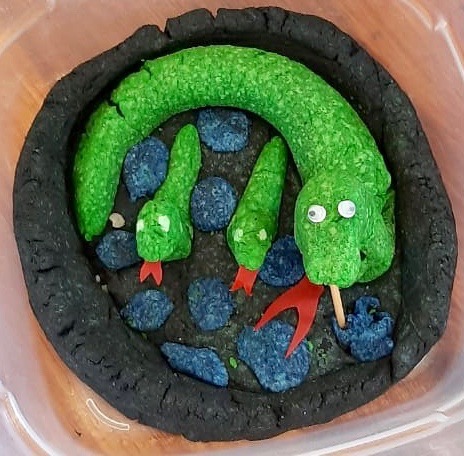 GRAAD 5:

Enige insek moes uit afval materiale gemaak word - natuurlik trek kleur altyd aandag.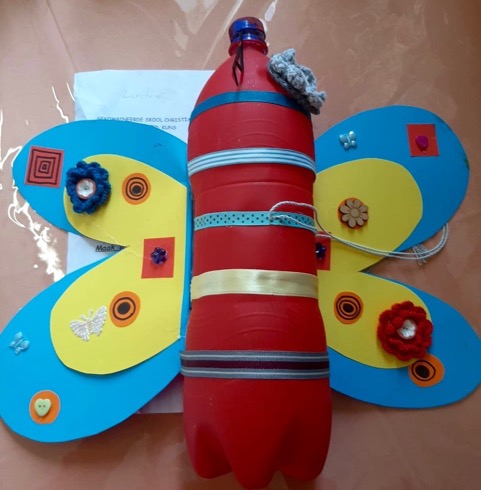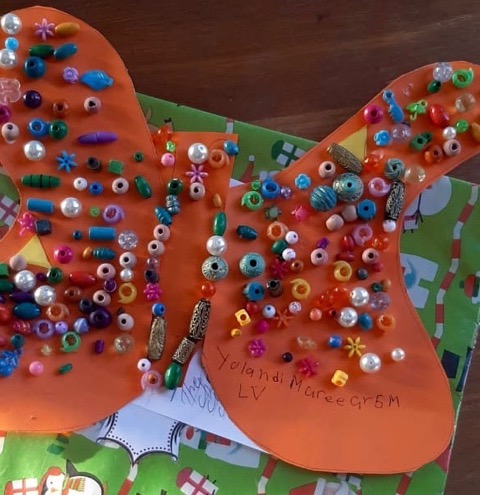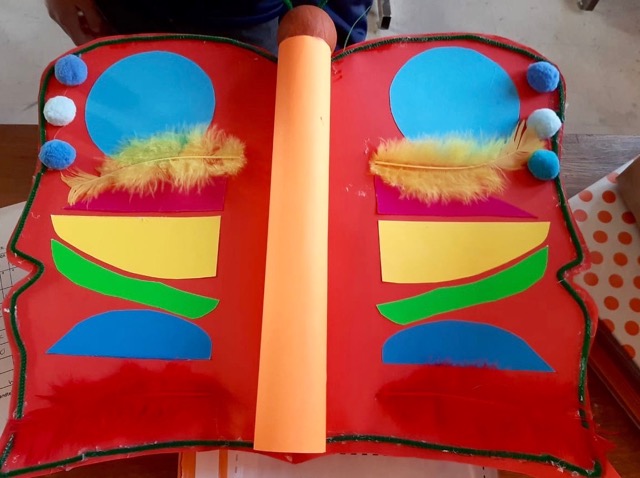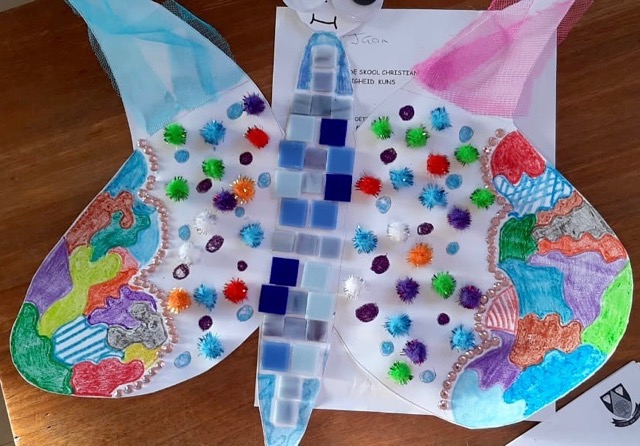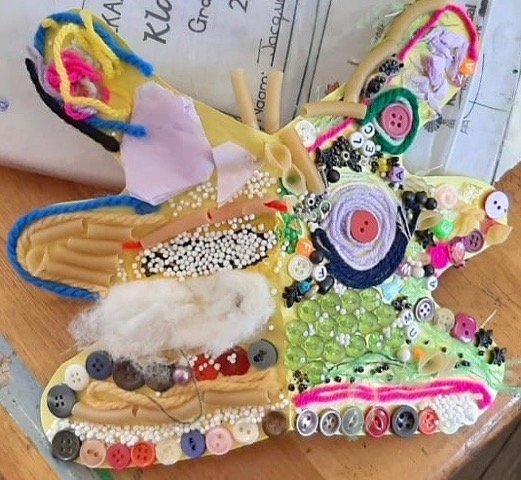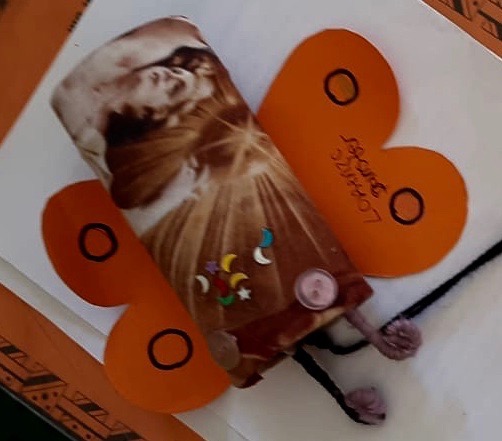 GRAAD 6:

Om met klei te speel is altyd pret. Om 'n figuur te maak ,wat sit, is 'n
perd van 'n heel ander kleur ! Hier is ons pogings. Pret was dit verseker !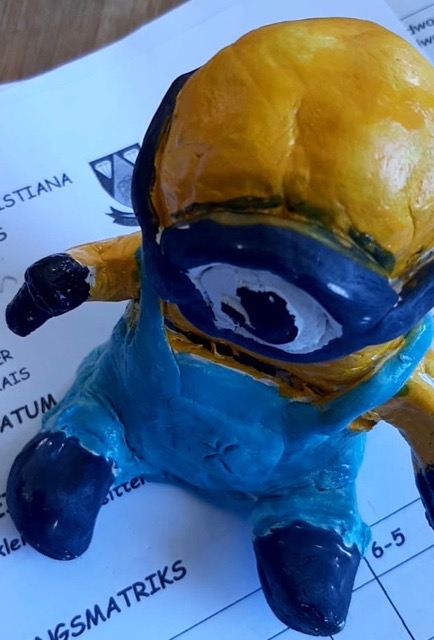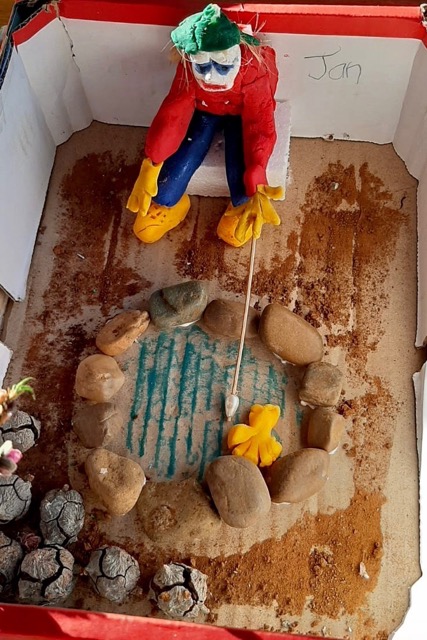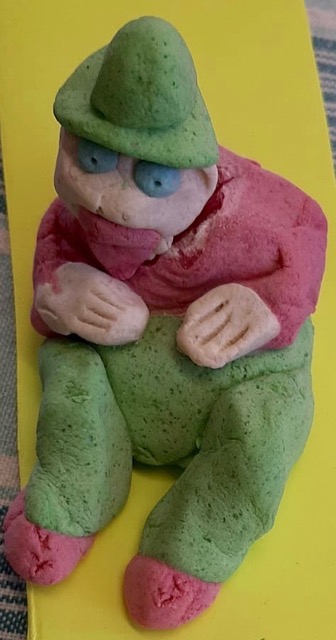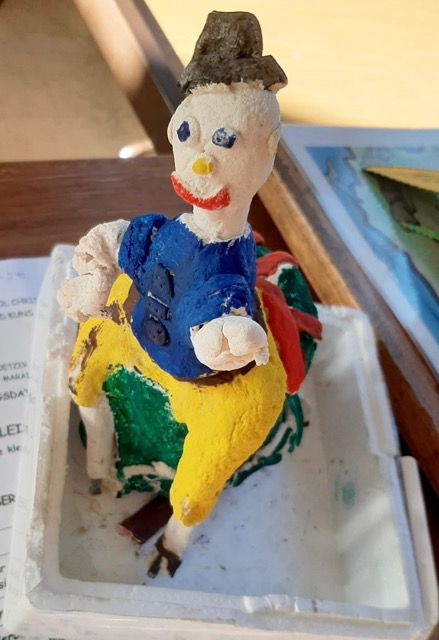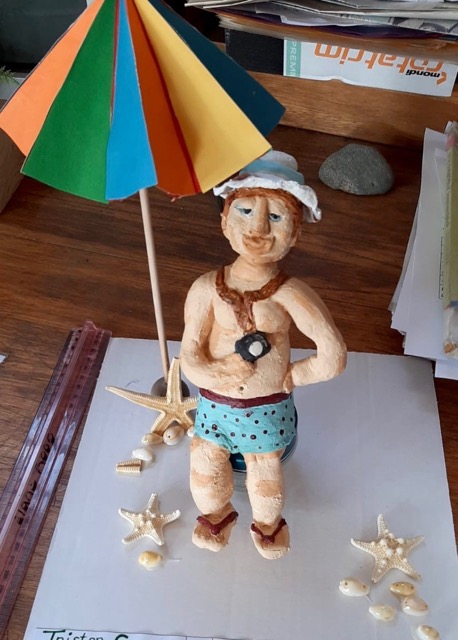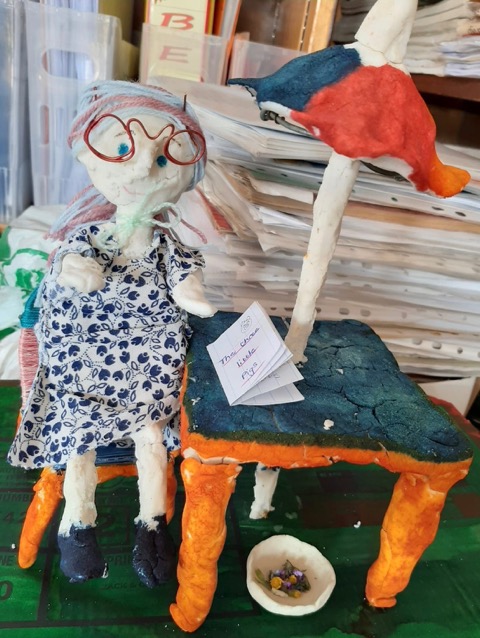 2021- GRAAD 3 Houer vir skryfbehoeftes

Nee kyk, niemand se lessenaar hoef meer deurmekaar te wees met penne, inkleurpotlode, liniale, ens. nie !!!
Die Graad 3 wys vir ons hoe dit gedoen word. Mooi, netjies en elke ding is op sy plek. DAN was dit nog
groot pret ook om dit te maak.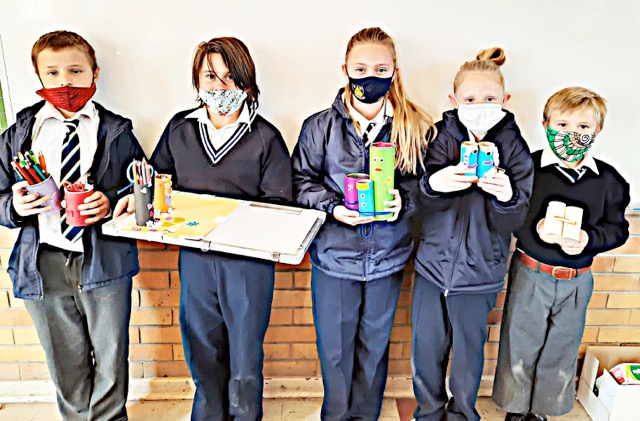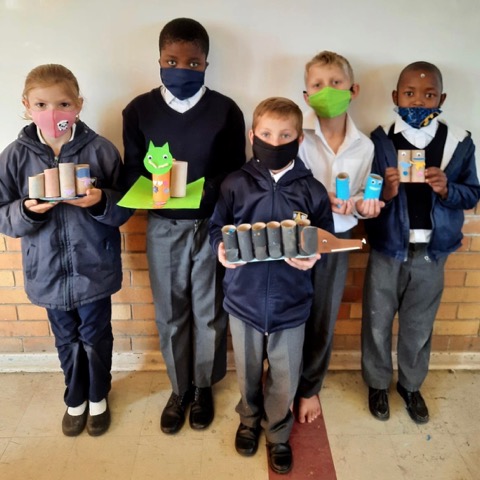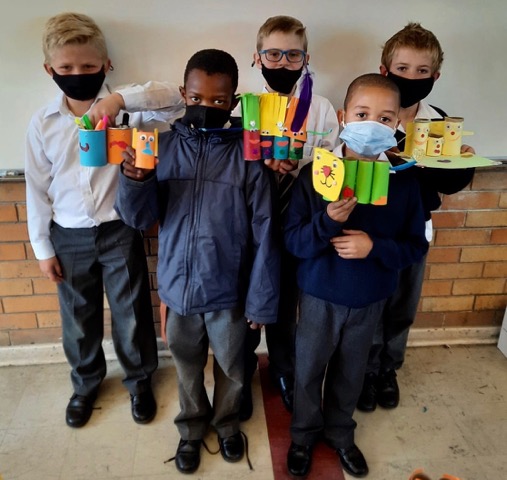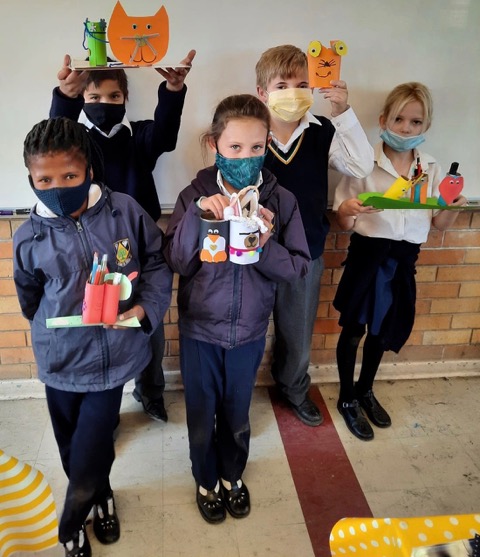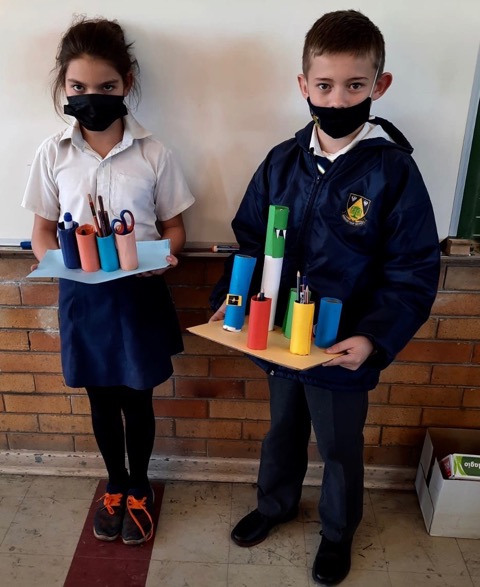 2021-VERBRUIKERSTUDIE

'n Mens kan net na die gesigte kyk om te sien hoe trots die leerlinge op hulle pronkstukke is !!! Elkeen het sy skepping versier soos hulle wou - en
wat se oulike idees was daar nie !!! Harry Potter, 'n Reënboog, 'n konstruksie toneel … noem maar op, elkeen het met sy eie unieke skepping 'n pragstuk
geskep ! WELGEDAAN !!!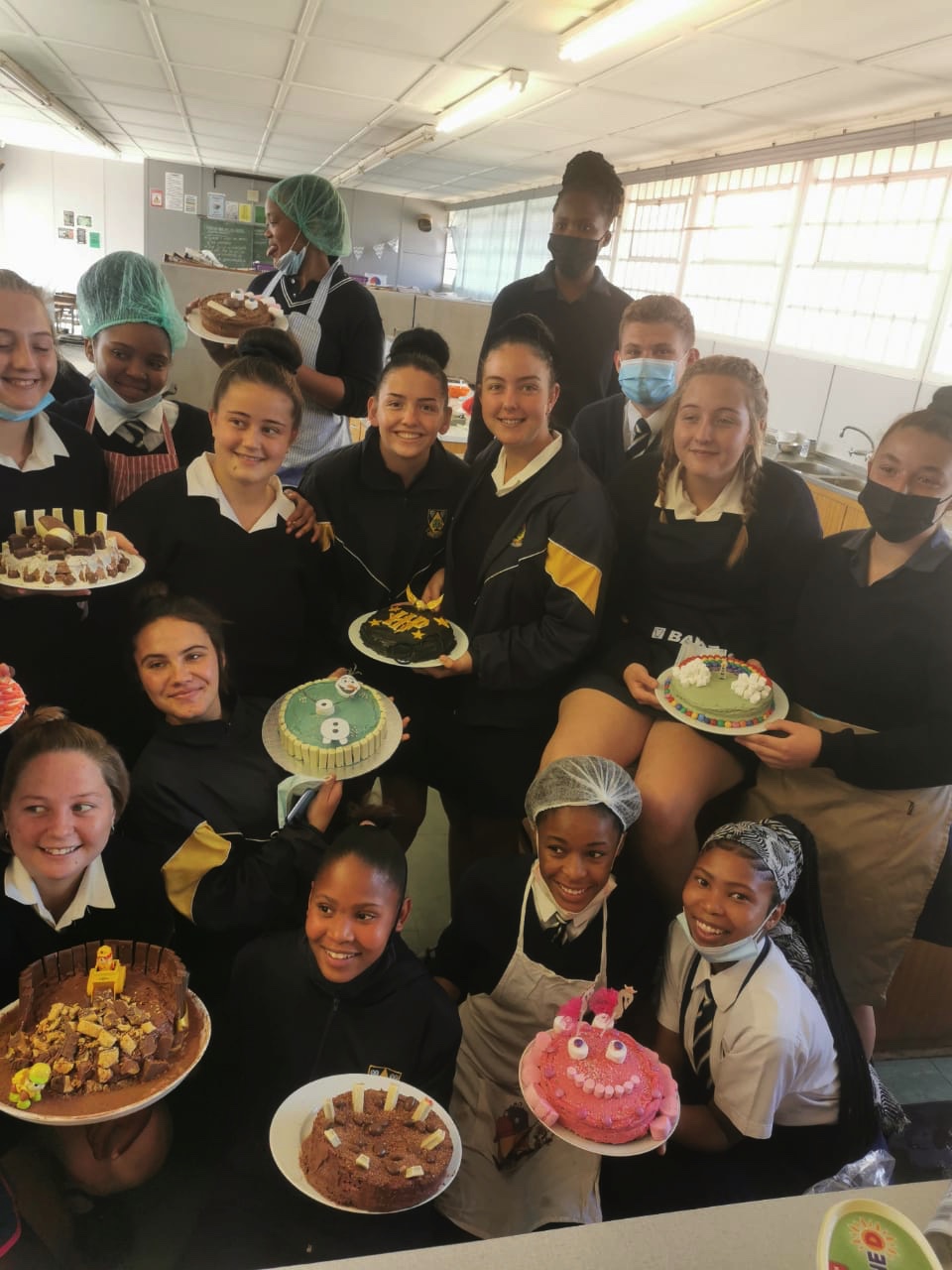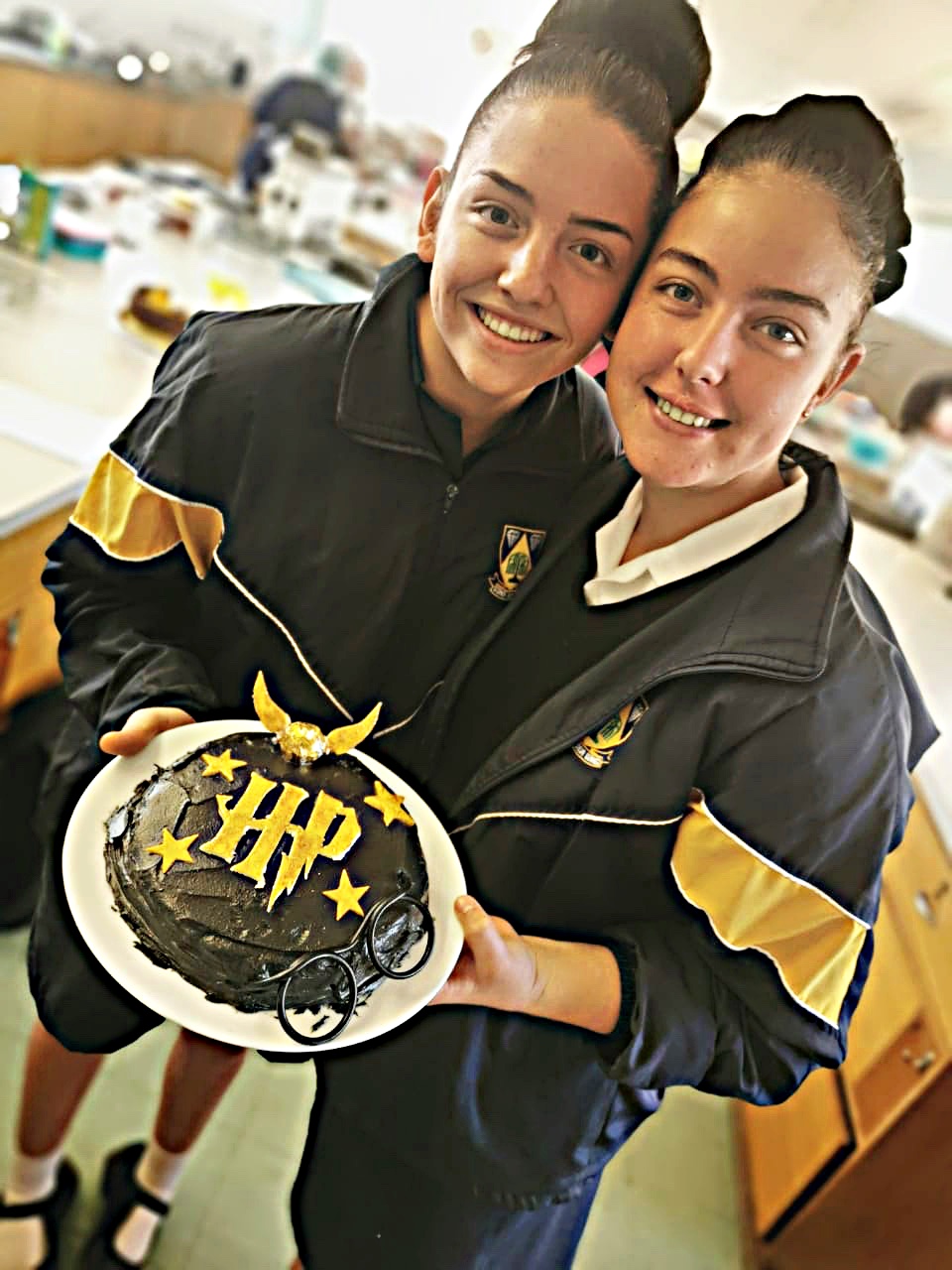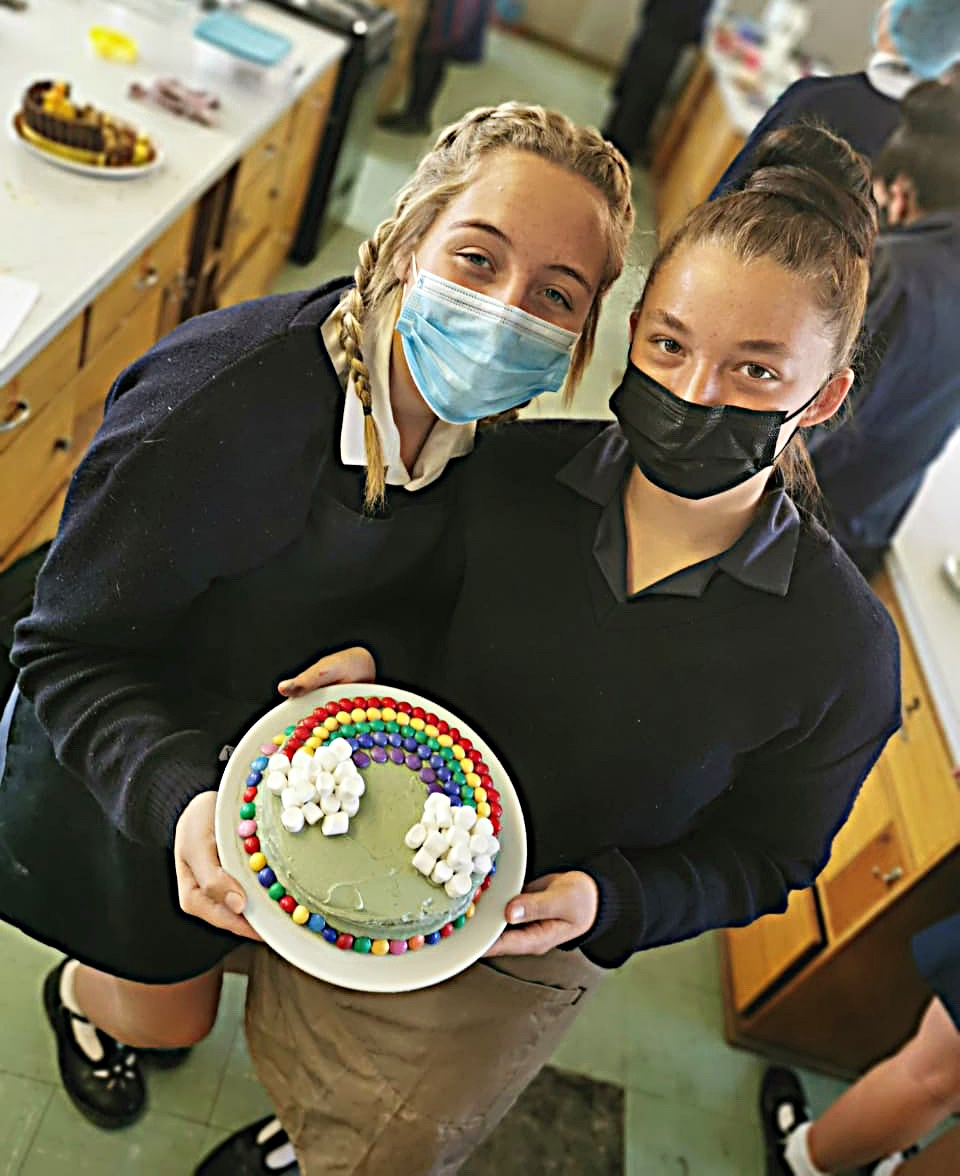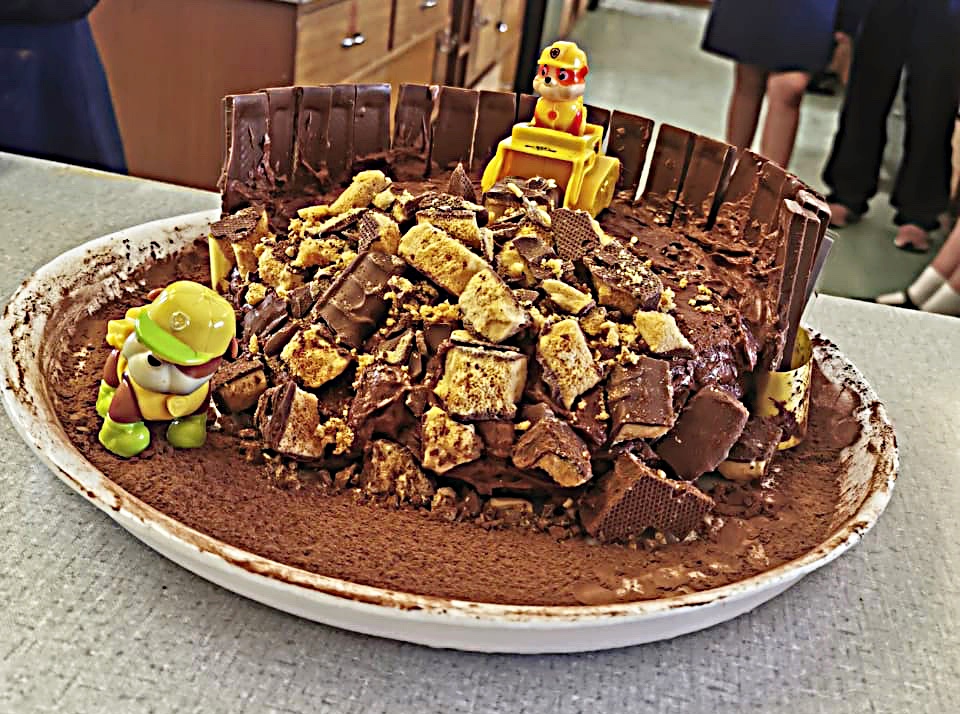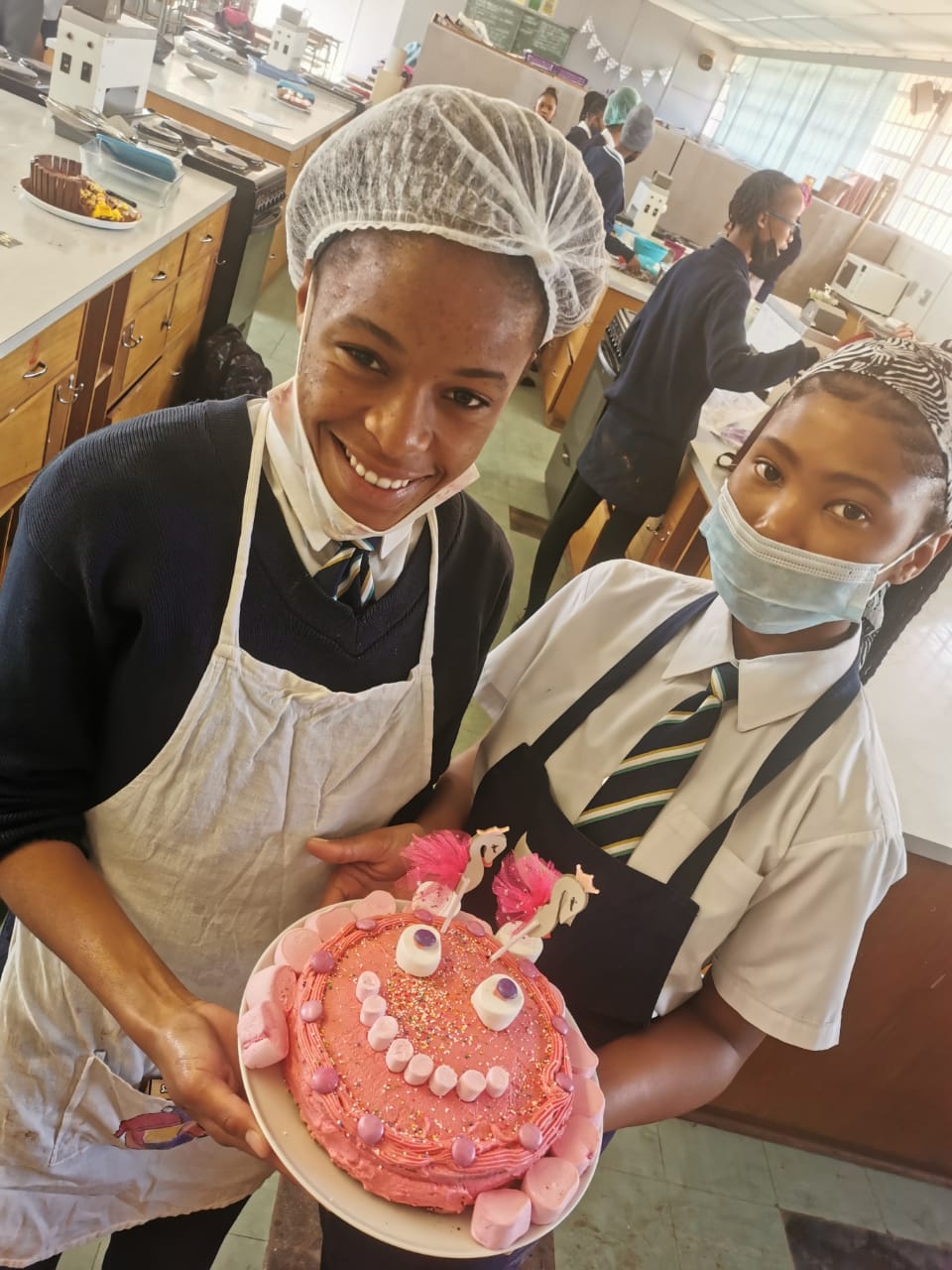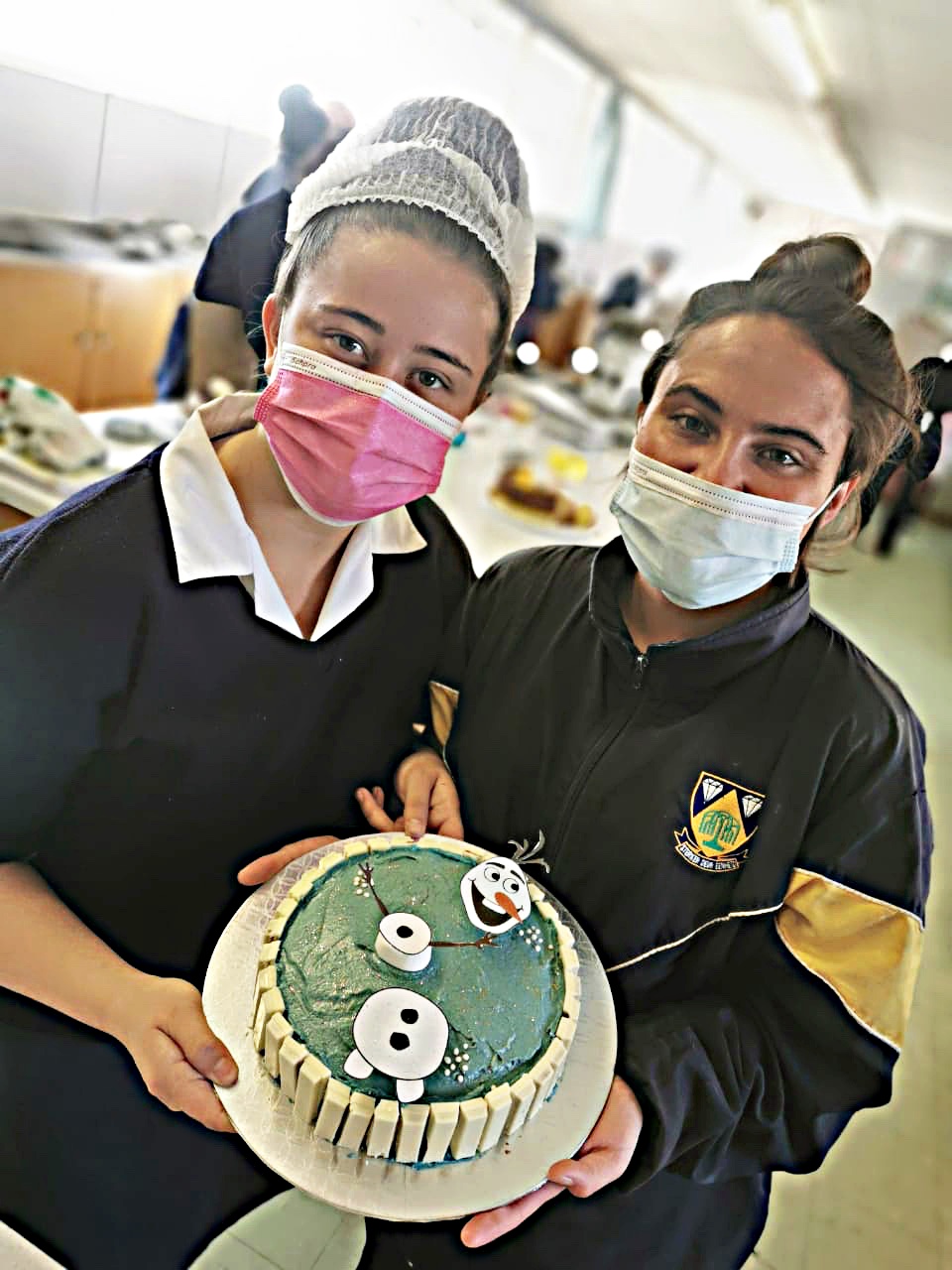 2021-VERBRUIKERSTUDIE
GRAAD 11 het rolkoeke gemaak. Kyk net hoe mooi word dit voorgesit !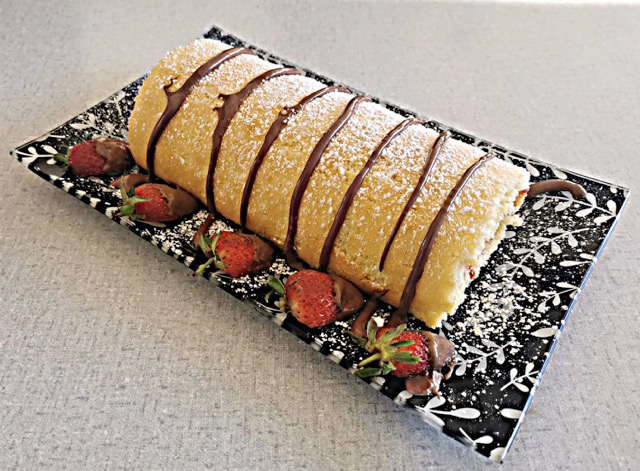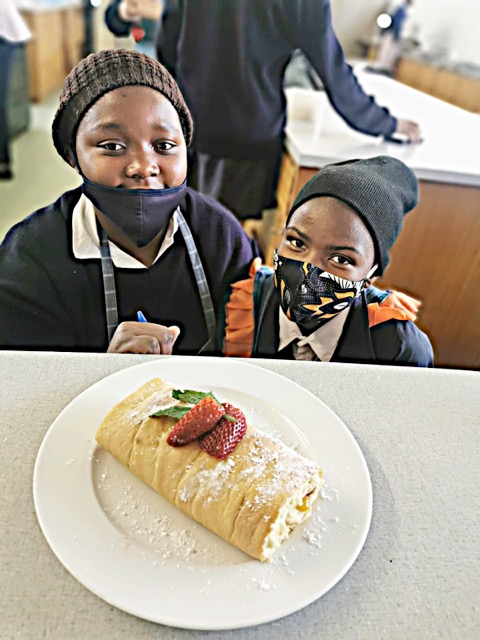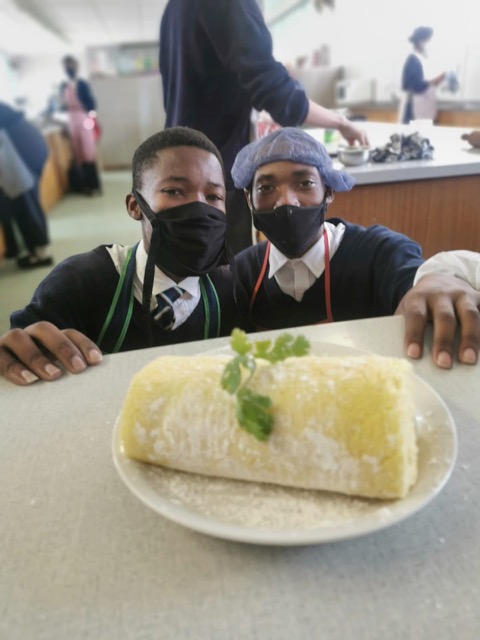 2021-GRAAD 2
Ons Graad 2's het meer oor treine geleer en het dan ook sommer self treine gemaak. Groot pret !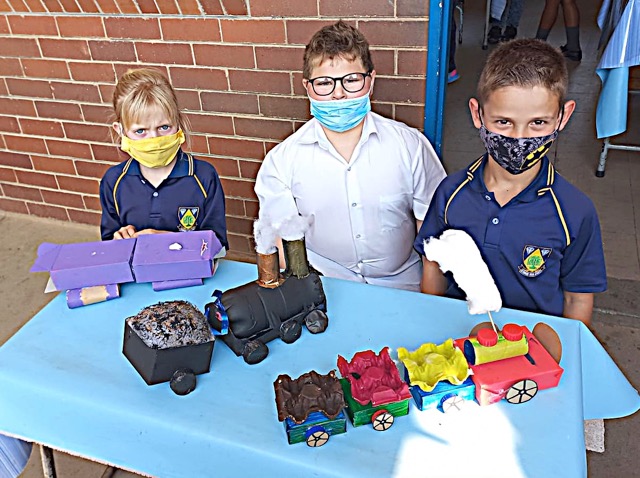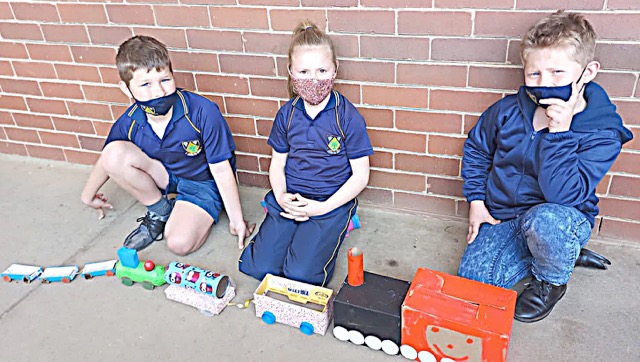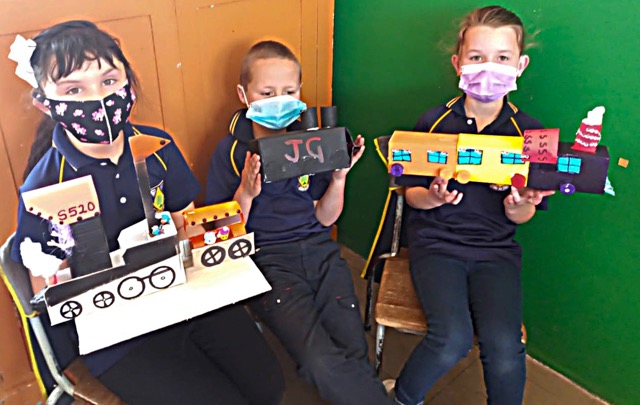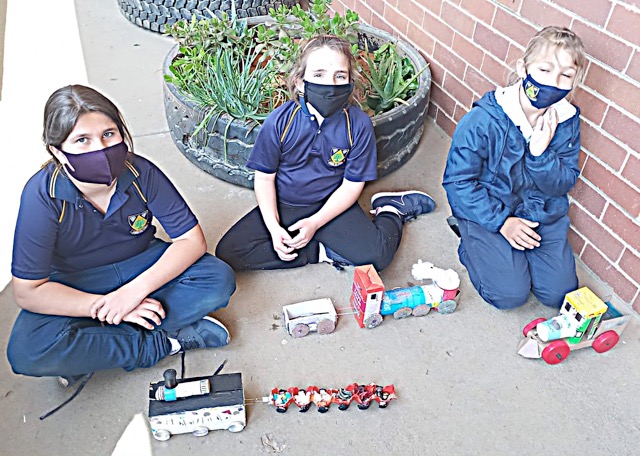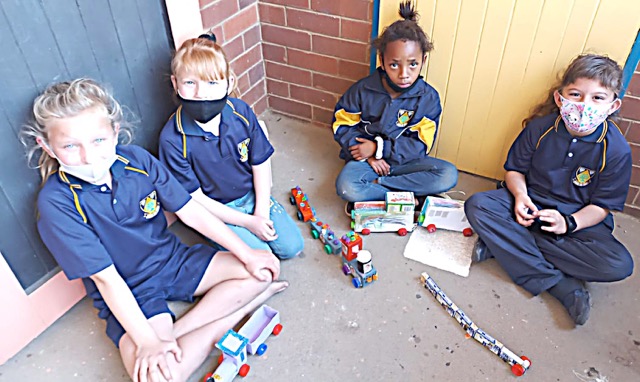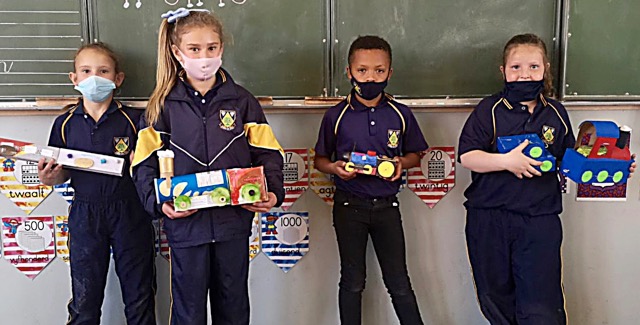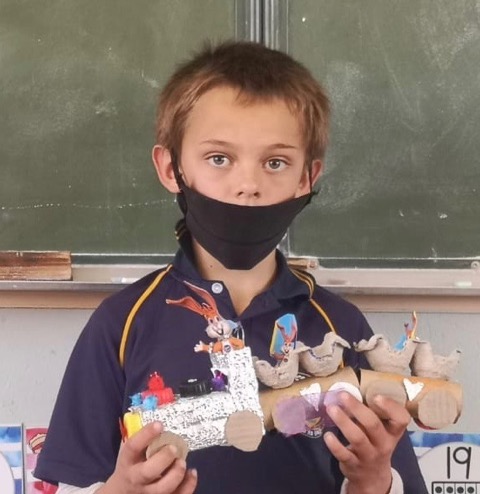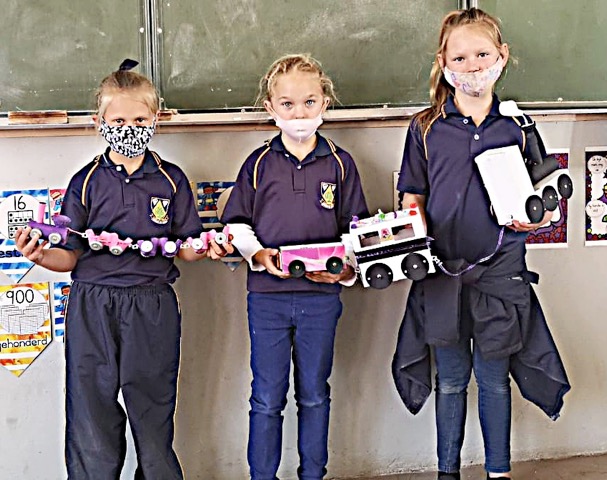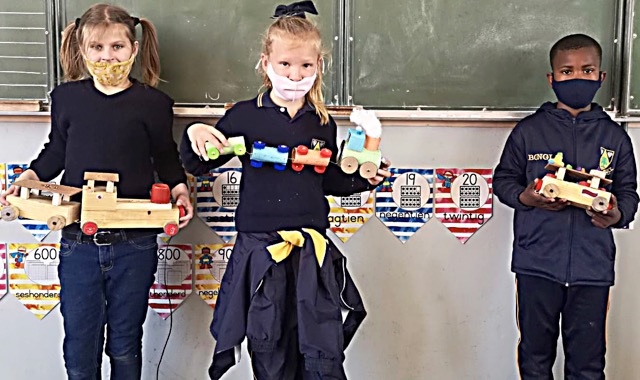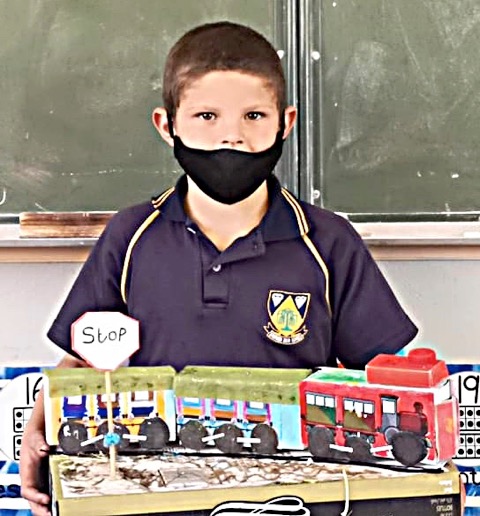 2021 FISIESE WETENSKAP - GRAAD 12

O nee, Juffrou Nanette vertel nie net wat gebeur met momentum-eksperimente nie… Ons moet self uitvind !
Eksperimente word gedoen om die verandering van gewigte op momentum te bepaal. Hier is 'n paar leerlinge
hard aan die werk om … tot die regte gevolgtrekking te kom !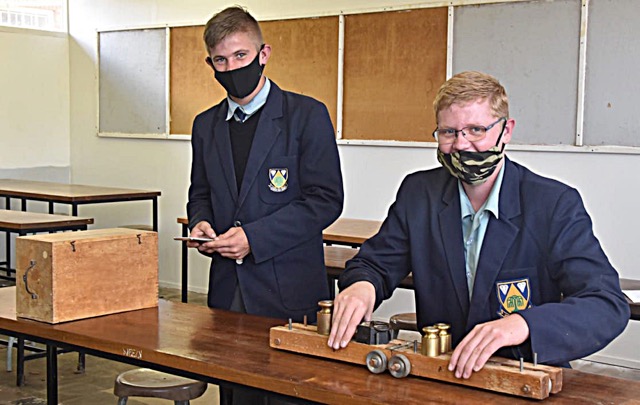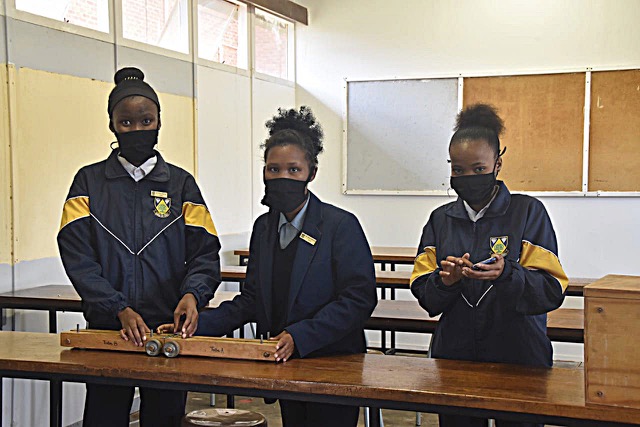 2021- VERBRUIKERSTUDIE
Dis nou een klas wat altyd vol verrassings is !!! Juffrou Liza leer ons broodrolletjies, doughnuts, roompoffertjies
en selfs konfyt maak. Geen vervelige oomblik nie ...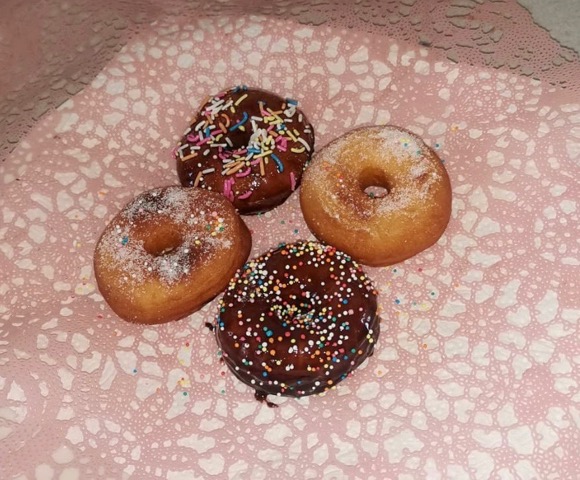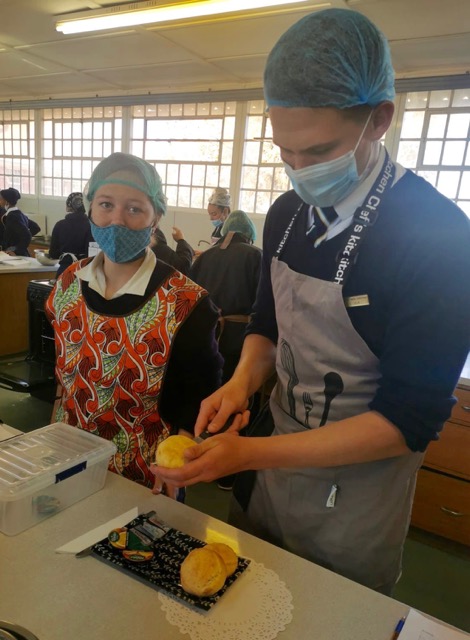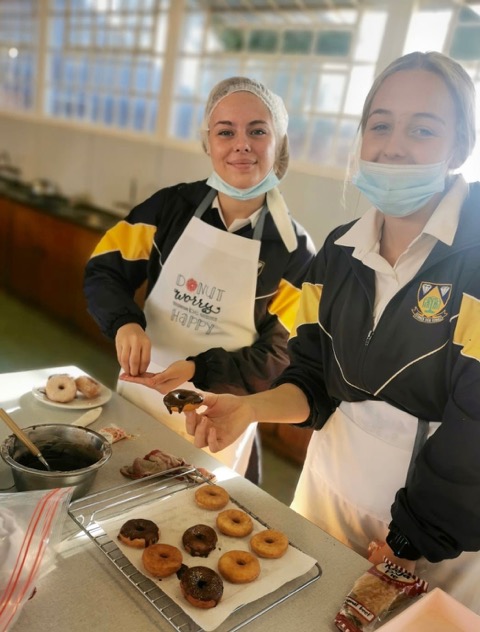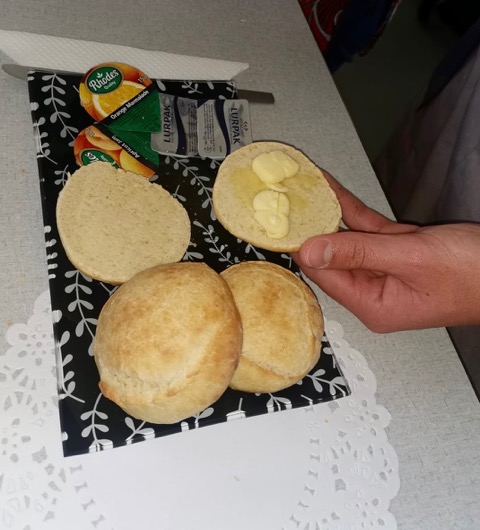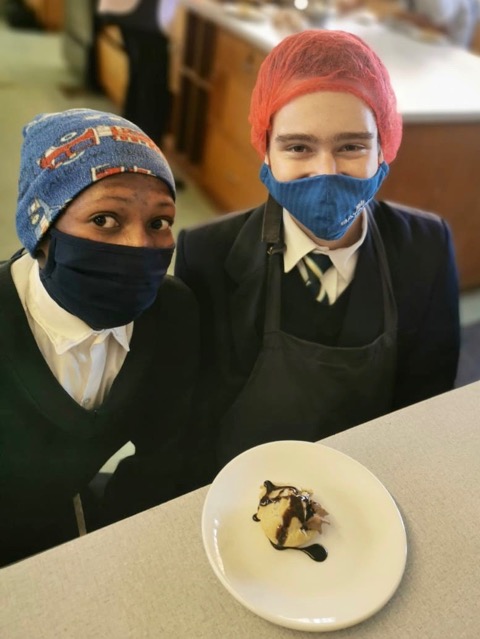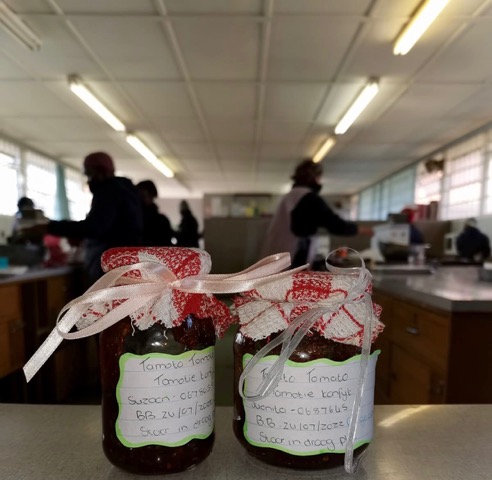 2021 - GRAAD 2

Die Graad 2-klasse van Juffroue Bonita Avenant en Anna-Lize Coetzer het geleer hoe om maskers uit
herwinbare materiale te maak. Was dit nou gróót pret !!! Kyk of jy jou maats kan herken.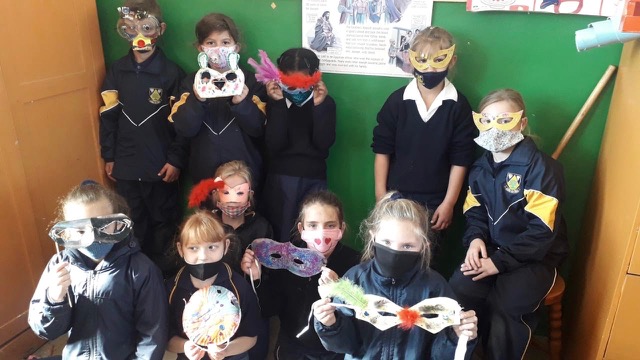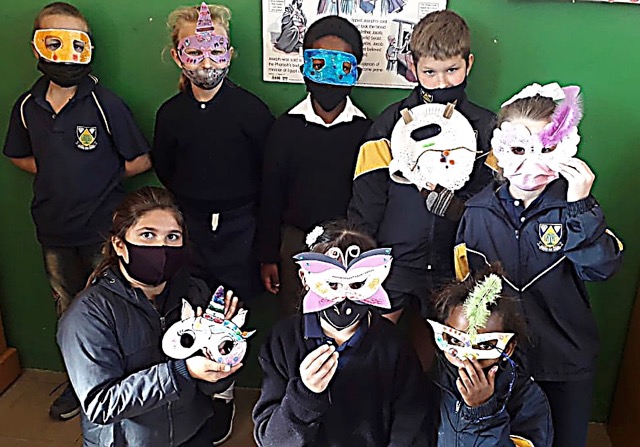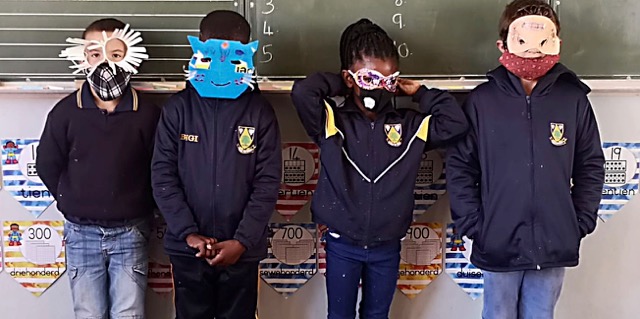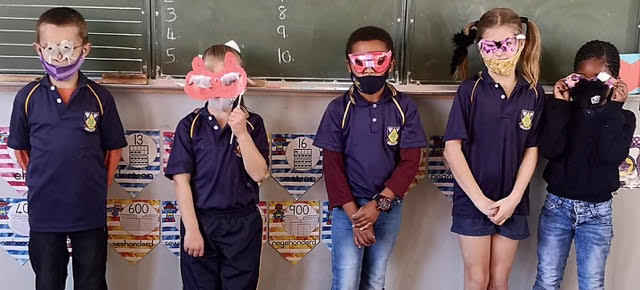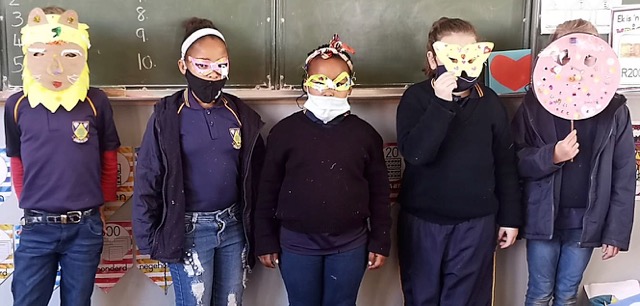 2021 - GRAAD 4
Die Graad 4's moes by Juf. Nita Wentzel die Watersiklus voorstel. Was die klomp nie oorspronklik nie !